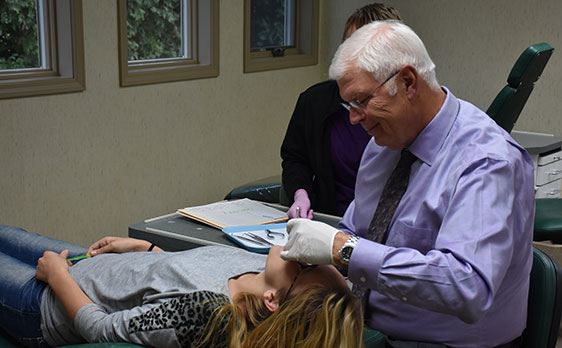 Your first visit to our office will be a free exam for you or your child. The doctor will carefully examine the teeth for a wide range of possible orthodontic problems, such as crowding, cross-bite, gaps, etc. Once the doctor has a clear picture of the most likely course of treatment, we'll discuss what type of treatment is necessary and how long it will take. We'll give you an estimate how much it will cost. You'll understand everything you need to know in order to decide whether to proceed with treatment.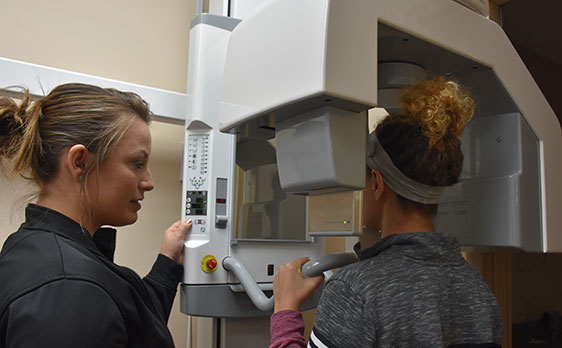 If you decide to proceed with treatment after your complimentary exam, records are made to determine the best course of treatment. Complete diagnostic records typically include a medical/dental history, clinical examination, study models of the teeth, photos of the patient's face and teeth, and X-rays. This information is used to develop a custom treatment plan that addresses the unique needs of each patient. These records are also helpful in tracking the progress of treatment as the teeth move under orthodontic care.
After the doctor has thoroughly evaluated your diagnostic records, we'll explain your treatment to you in detail, including the cost for your particular case.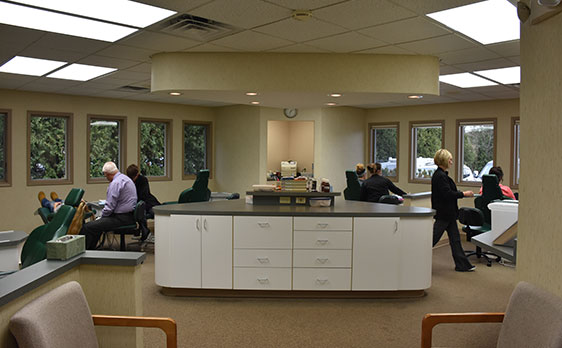 After the records appointment, we'll be ready to schedule an appointment to have your new appliances (braces, expanders, etc.) placed. That process usually takes one to two hours. You'll see us at regular intervals of four to twelve weeks for adjustments, which take about 30 minutes.
Patients are seen by appointment only. We make every effort to be on time for our patients and ask you to extend the same courtesy to us. If you cannot keep an appointment, please notify us immediately.
The cost of your orthodontic treatment may vary depending on your individual needs and treatment plan. During your visit, we'll discuss with you the cost of your treatment, and each of your available payment plan options, so that you are able to make the best choice for you and your smile. We will work with you to create a payment plan that fits your budget, and you will know what to expect before beginning treatment.
Insurance
Our office staff is always available to help you with insurance claims and paperwork. We'll work with your insurance provider and make sure you understand your insurance benefits.
Affordable payment plans
Your smile is yours forever, and we want to make it as easy as possible for you to receive the best care whenever you need it.
Our practice accepts most major credit cards and insurance plans; plus, we offer affordable third-party financing options through CareCredit. With third-party financing, you can:
Start treatment immediately

Enjoy low monthly payments

Finance up to 100% of the treatment cost

Choose between several payment options

Pay no costs upfront

Pay no annual fees
Please let us know if you have any questions about your insurance coverage or payment options, and let us know how we can help to make your entire orthodontic experience a pleasant one.
New Patient Forms
Please prepare for your first appointment by completing our new patient information forms. Download the forms to your computer and complete them at home. Then bring them to your first appointment. Click each form below to download: